Maia and Alex celebrated their union in a way that can only be described as genuinely theirs. Amidst the breathtaking architecture of The
Addison, in Boca Raton, the couple, both avid lovers of distinctive design and structures, found a backdrop that perfectly echoed their shared aesthetics and sentiments. The couple, known for their penchant to travel, exploring new places, and indulging in movies during a quiet night in, found each other at a vibrant gathering on the Lower East Side, thanks to a mutual tennis-loving friend.
However, amidst all the joy and laughter, a poignant moment stood out: the signing of the Ketubah. A deeply cherished ritual, it symbolizes the religious commitment they make to each other and a personal promise to always stand by one another. As they recited their vows and set their signatures on the document, it was evident to all present that theirs was a love built on shared experiences, be it exploring local towns or simply curling up on a couch for a movie marathon. The day culminated in the merging of two lives that began with a casual introduction and has since grown into a beautiful partnership of mutual respect, love, and a promise of countless adventures ahead.
As the evening unfolded, the couple's excitement was palpable, eagerly anticipating dancing the night away with all their wedding guests. Together, they and their loved ones transformed the reception into a whirlwind of joyous steps and celebratory twirls.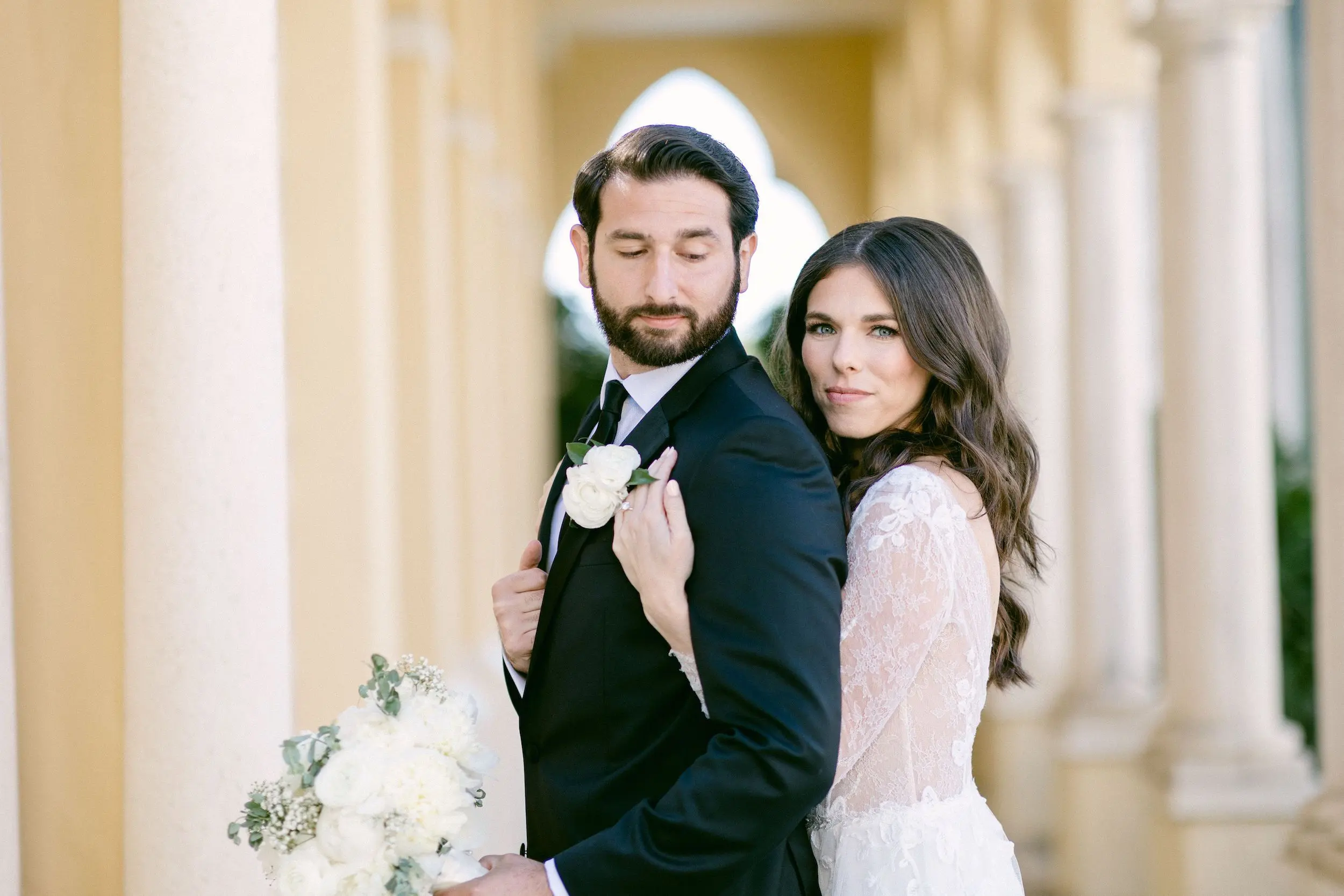 How to get married At The Addison Boca
Choose a Wedding Officiant
Start by seeking someone you genuinely connect with, it's a huge personal choice. We have a diverse pool of officiants in South Florida, and many offer bilingual ceremonies, catering to the area's rich tapestry of cultures, while others have expertise in blending multiple religious traditions into a single ceremony. Your officiant should resonate with your personal story and values, ensuring that your union starts on the right note.
Reserve Your Ceremony Date & Location
Boca Raton offers a scenic backdrop for weddings year-round; winter and spring remains the most popular time because of the weather. November to April is the best weather because of our mild climate, with temperatures between the mid-60s and low 80s, perfect for outdoor events. Winter offers a warm escape for couples from chillier northern states, while the lower hurricane risk adds to its appeal. Spring, particularly March, and April, attracts many due to its pleasant climate, floral blooms, and less congested venues. Conversely, the humid, hotter months from June to October, aligning with the Atlantic hurricane season, are less popular, though some couples choose this period for cost savings and fewer crowds.
Best places to get ready
Boca Raton, located in the heart of South Florida, boasts an array of luxurious hotels and resorts, making it a premier destination for couples gearing up for their wedding at The Addison. The iconic Boca Resort is not only an epitome of grandeur but offers a stunning backdrop for those unforgettable pre-wedding photos. Just a stone's throw away is The Waterstone Resort, which, with its picturesque waterfront views, provides an idyllic setting for that magical first look. Additionally, The Boca Raton Marriott exudes a blend of modern elegance, ensuring a serene and sophisticated environment as couples prepare for their big day. These venues aren't just about convenience in terms of proximity to The Addison; they also provide captivating alternatives for couples who might prefer to have their first look outside of The Addison's grounds.

Looking for the perfect place to celebrate? Check out our Wedding Venue Guide!